Graham Kent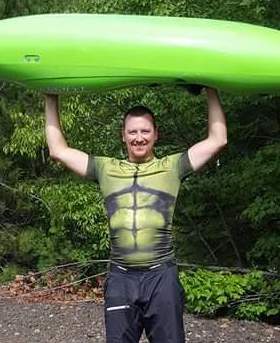 As the new Vice President of W.O., Graham brings his expertise in organizing large-scale recreational events and trip-leading to support the growth of the sport across Ontario.
Growing up, Graham loved water sports.  From competitive swimming, lifeguarding, & swim instruction, to canoe tripping he seamed to always be around water.  It wasn't until 2011 when life took him to the Ottawa Valley for work that he discovered Whitewater Kayaking.  He joined the Petawawa River Rats Kayak Club and was immediately hooked.
A firm believer in the 'pay it forward' concept, he is now the president of the River Rats and spends a large amount of time introducing & teaching others the sport.
"I look forward to all that I can do to assist other paddling clubs in Ontario to achieve success."