Check out what a few of our athletes are up to:
Lois Betteridge
My name is Lois Betteridge and when not travelling, I live with my parents in Ottawa. As a family growing up, we often did canoe trips and in my teens, I had raced bikes and cross-country ski but never looked to compete for my province or my country. Competing at my first National Championships in Madawaska in 2014 really sparked my interest in whitewater slalom.
Slalom has provided me with the opportunity to see the world, from Canada, to Eastern Europe, West Europe, South America and all across North America. Some of the courses are natural, but most are artificial or modified rivers. The people, the athletes I have got to know from other countries, and the support has been incredible.
The Minden Whitewater Preserve in Haliburton Ontario remains one of my favourite courses to paddle and race on. The washout was a good starting point, but running the whole river makes me pick routes, problem solve, use big eddies and small eddies.
I'm really lucky to have Anthony Colin as my provincial coach. Anthony was hired in 2016, imported from France by Whitewater Ontario to give our provincial team a boost to competitiveness in 2016.

On a mix of grant funds and athlete funds, Anthony coaches us in Ottawa at the Pumphouse Training Centre and Carleton University Pool. Anthony uses his Masters Degree in High Performance Sport to bring a lot of different perspectives on sport and life.
This year, I will be racing at four World Cups, the Under 23 World Championships, and Senior World Championships in 2018. I'll be competing in the K1 Women's Category, as well as C1 Women's and C2 Mixed. Pretty exciting times are ahead.
I'm off paddling. Hope you do too.
- Lois B.
Liam Smedley
Competing as a slalom athlete with Whitewater Ontario is a fun experience and filled with opportunity. With provincial head coach Anthony Colin, I train as a part of the high-performance program which means year-round training and three months of racing through the summer.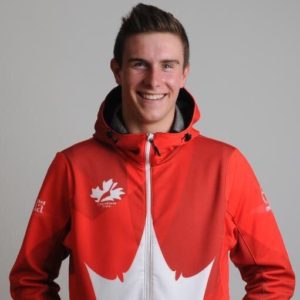 The program is demanding but provides you with the opportunity to progress to become competitive at international level races and participate in winter training camps abroad as well.
In addition to the competitive opportunities, the slalom program has provided me with the opportunity to branch out into the whole diverse of whitewater disciplines such as Freestyle, Wildwater, and Extreme Slalom.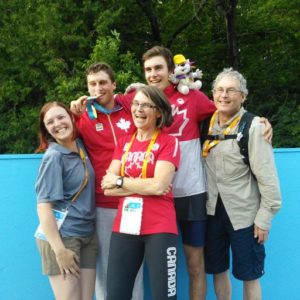 This Summer I'll be racing all four events at the Canadian National Championships in Kananaskis, Alberta with the entire Whitewater Ontario team.
My family is so supportive, I could not do this without them.
Whitewater Ontario has invites out to Freestyles Athletes and are looking forward to profiling their plans for Competition shortly.