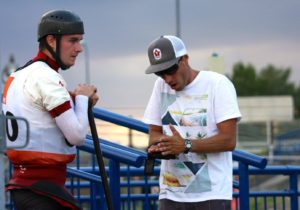 For 2016-2018, we employed a fulltime slalom coach from France, named Anthony Colin.   Mr. Colin has helped our athletes reach levels of mastery and athletic standing we have never  experienced in Ontario in the Canadian and International circuit.
For 2018-2019, Mr. Colin has been interviewed and was again selected as the successful applicant for the Ontario Slalom Coach, pending a review by the Federal Government and Immigration Canada.
We will post the outcome of this review and approval process.