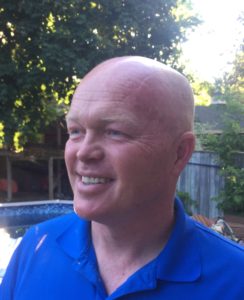 David Gillespie
Welcome to Whitewater Ontario, the Kayak and Canoe Provincial Sports Association.
We are comprised of young people, parents, athletes, outdoor adventurers, newbies, and more experienced paddlers.
We love to paddle in kayaks, canoes, rafts, and on SUPs. Mostly in whitewater, but also rivers, small lakes, the 5 Great Lakes, and even in community pools in the winter.
With our new website, we are on a path to communicate our mission:
invite people to come out Whitewater events via our schedule
protect rivers and access to those playspots
support our athletes
help paddlers for a positive whitewater experience.
It is our purpose to connect people so that they may pursue their passion of paddling on rivers and lakes, to advocate for the protection of these rivers, and access special spots to play, and support our people who are building healthy athletes. Of every membership fee, $5 goes directly to river improvement projects and lobby efforts, property access, and to protect rivers.
On a day by day basis, our +600 members and participants share their technical skills, exercise their strong physical and mental health, and enjoy exploring new adventures in progressively challenging locations. We hope you see the value, and come out at some level.
Some of us are adults who get out on weekends with friends or family, some are teenagers who paddle whitewater after school, some of us train every day in slalom, or freestyle, shooting for the next International competition in USA or Europe, or South America.
Ontario has a strong representation on the Junior and Senior Men's/Women's Canadian National Slalom Team and Canadian National Freestyle Team.
We are made up of recreational paddlers, athletes, volunteers, Trip Leaders, coaches, instructors, Directors of Clubs, and Directors of the provincial association.
We trust you will enjoy whitewater paddling, meet some great friends, and enjoy the natural rush.   Feel free to reach out to us for more information.
In Service,
David Gillespie
WO President
President@WhitewaterOntario.ca
Info@WhitewaterOntario.ca
Our Provincial Sports Association is partnered with :
Canoe Kayak Canada
Canoe Kayak Ontario
Minden Whitewater Preserve
Ottawa River Runners
Petawawa River Rats
Kawartha Whitewater Paddlers
Guelph Kayak Club
Georgian Bay Kayak Club
Western Kayak Club
Peterborough Paddling Club
Muskoka Canoe Polo Club